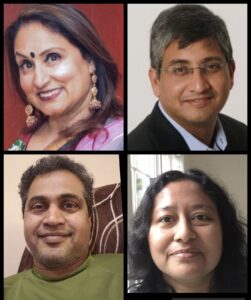 India with its 1.3 Billion people is the largest democracy in the world, and became a Republic on January 26, 1950 with its own Constitution, Independent executive, Representative and Judicial organs, Federal Governance structure, that have stood the test of time. 
The Indian Constituent Assembly, which met for the first time on December 9, 1946, created the Indian Constitution in less than three years. This was a monumental achievement in the face of immense challenges, such as the Partition of India. 
IAGB chose to celebrate this auspicious occasion by exploring India's Journey to becoming a Republic.  Thus India's 72nd Republic Day, 2021 Celebrations commenced with a very informative two-part Learning Series on Jan 16th and Jan 17th 2021 open to all ages, in collaboration with a few teachers from Shishu Bharati. 
–Lata Rao