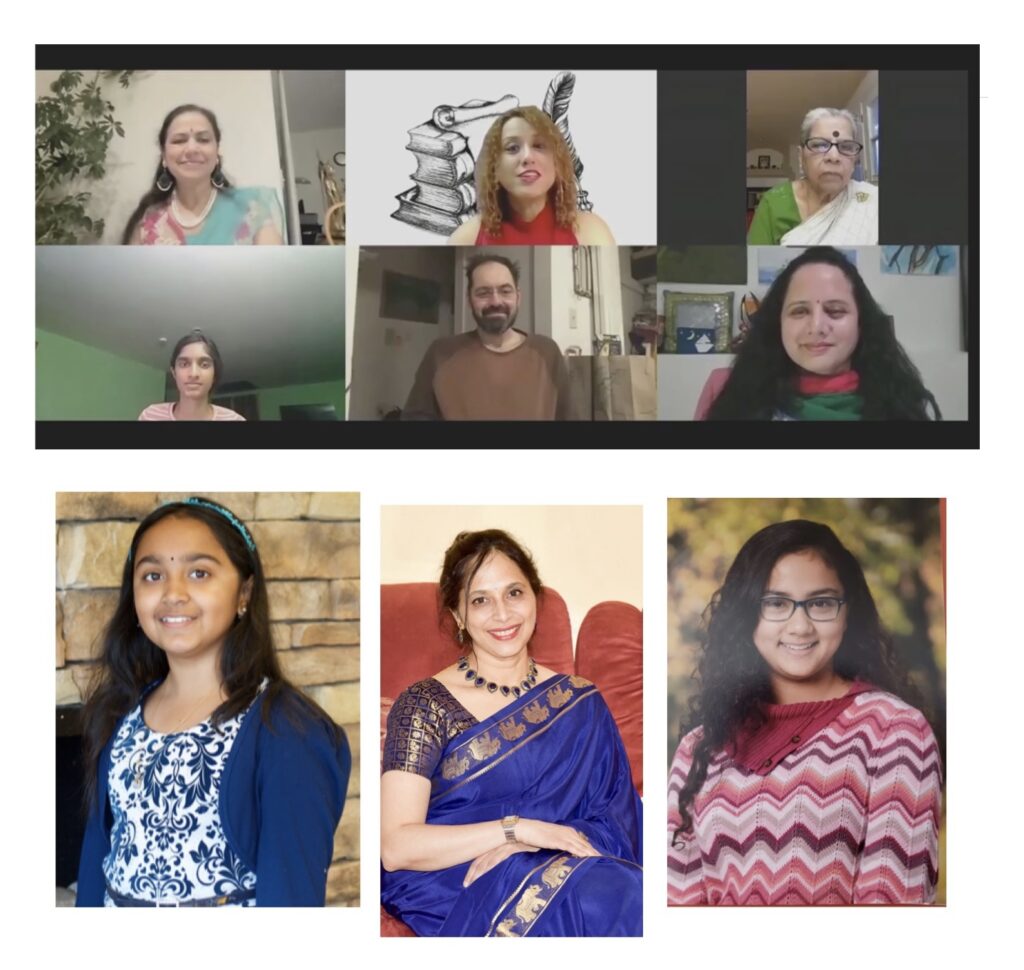 Judging poetry is a tall order to meet – it takes high poetic caliber, creative & analytical skills as well as in depth literary understanding to be able to judge poetry. And you did it with such precision and passion!
IAGB Youth Associate Nithya Raj & I, Tanu Basu are truly humbled & delighted to have worked with refined literary personalities like our esteemed judges and all the talented contestants who graced the IAGB Poetry Writing Competition 2021 with their poetic creations. 
Judges and contestants, thank you truly, for gracing us with your input and for your contribution in making the IAGB Poetry Writing Competition 2021 such a great success! 
Here are priceless comments from the esteemed judges of the IAGB Poetry Writing Competition 2021. Enjoy! 
From Judge Sunayana Kachroo: "Reading is the 'Riyaaz' for writing. IAGB Poetry competition is one such event for me. Every year I wait for this competition to be able to read/judge amazing poems and get a chance to peek into the creative minds of the people. As they say, 'where the sun rays can't reach, a poet can'. We go to some wonderful places through the poems." This was a very well-organized event. Kudos to the IAGB team and to the participants as well!
From Judge Parvathy Ayyar: "I consider it my pride and privilege to be the one of the judges for the ' Republic Day Poetry Competition,2021 ', which gave me an opportunity to read and enjoy the poems by the participants at various stages. I wholeheartedly, congratulate all the participants for expressing their feelings and observations through their poems. Woodsworth says, "Poetry is the spontaneous overflow of powerful feelings." I appreciate the themes chosen for the competition, to create an awareness among the young generation on how to face the unforeseen challenges in life, with courage and confidence. I sincerely applaud the effort and enthusiasm of the team lead in organizing this competition, to encourage the budding literary artists.  I wish all success for you and your team to expand your activities in the years to come."
From Judge Pooja Singla: "It was my pleasure and a great honor to be on the judges' panel for the IAGB Poetry Writing Competition for the Republic Day Celebration 2021.  I was humbled and at the same time feel fortunate to judge the poems composed by the super talented Literary Maestros. As the themes were to be Sukha, Shanti, Swastha/ Peace, Health & Happiness, with the ideas of uttering peace in the world, each writing was inspiring, motivating and advocating for importance of specific values in people's lives. It was a learning experience for me, at the same time, to consider things from a different perspective.  Deciding a better poem over another was really difficult.  Having IAGB's 'Poetry Writing Scoring Rubric' in place, the process became somewhat less challenging.  I perceive to have done justice in the fairness to all. I truly appreciate IAGB organizers and the Literature Committee for providing me with this memorable opportunity."
From Judge Aaron Livingston Jones: "It was a great honor to be chosen to be a judge for the IAGB poetry contest. As a poet myself, I found it very difficult to make a judgement about who the winner is. All the pieces I read were from the heart and sincere; I honestly enjoyed them all tremendously."
–Tanu Basu