"Seven Steps around the Fire"
Two shows (each has a different cast):
Show 1: Saturday Sept 19th 7pm
Show 2: Sunday Sept 20th 7pm

PLATINUM SPONSORS
Anil and Shweta Agrawal
Rohit Chandra
(Brookline, MA)
BUSINESS SPONSORS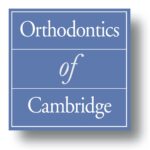 GOLD SPONSORS
Nirmal Kumar
(Reading, MA)
Anil Matta
(Boston, MA)
Jayanti Bandyopadhyay
(Danvers, MA)
Dipali trivedi
(Belmont, MA)
Janique & Subrata Das
(Belmont, MA)
Rohini Pola
(Westford, MA)
Anisha & Ravi Kacker
(Sharon, MA)
Tanni Chaudhuri
(Providence, RI)
Krishan Aneja
(Wakefield, MA)
Neelam Sihag
(Carlisle, MA)
Anne Dent
(Boston)
Mahesh Parliwala
(Dedham, MA)
Thomas Arul
(Andover, MA)
Sumalita Bhuyan
(Belmont, MA)
Custom Networks
(Westford,  MA)
Kumkum Malik
(Norfolk, MA)
IN CONTINUATION OF IAGB FUNDRAISING EFFORTS TO HELP OUR
LOCAL FOOD BANKS and HOMELESS SHELTERS..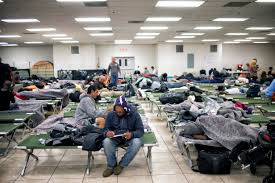 IAGB in collaboration with SETU bring you a thought provoking and intense play a murder mystery
We are all feeling the brunt of COVID-19, but some people and families are affected
disproportionately than others. Over the past four months, over tens of millions of
Americans have lost their jobs. As a result, what was already a pervasive hunger
problem has now become substantially worse.
This plight doesn't stop here; Homelessness which was increasing at the rate of 3%,
now has been predicted to rise at whopping 40% by end of 2020. Along with this
homeless group is the most threatened group by corona virus.
Around the country and in our State we do have a network of food banks/pantries and
shelters. But they are overwhelmed. And they are racing to meet the surge demand, in
feeding the America and providing the shelter. They need our help to build a path to
a brighter, food-shelter secured community. We the blessed ones need to make sure no
one dies of hunger during this pandemic.
AS INDIAN AMERICAN COMMNITY IAGB NEEDS YOUR SUPPORT TO DO OURPART IN BUILDING A BETTER SOCIETY.
COME JOIN US & WATCH
A MURDER MYSTERY PLOT BY MAHESH DATTANI, DIRECTED BY SUBRATA DAS
"Seven Steps Around the Fire"
A SETU PRODUCTION FROM THE COMFORT OF YOUR HOMES. 100% OF YOUR TICKET PRICE IS DONATED TO LOCAL FOOD BANKS AND SHELTER.
Tickets as low as $10 per family but additional donation is strongly
encouraged. Please check out special merchandise For a Few Dollars
More!
On Sept.19th or Sept 20th come experience how a housewife unwillingly entangles
herself in solving the murder of a member of the Hijra community?  In the process, she
uncovers the plight of the most oppressed section of the Indian society whose very
existence is shrouded with ancient myths and social prejudices.
To learn more about SETU Visit www.setu.us.